---
This person MDickie is a solo games developer who used to make pc wrestling games and diffferent kind of games he now makes mobile games but recently got back into pc games. If you want the pc games go to http://mdickie.com but if you want the mobile games go to the App Store. I'm gonna review mostly his mobile games but I'll try to do pc games. I won't do all of his wrestling games because they are all pretty much the same but they just have different graphics and the more newer ones have better features and dialogue. And these games are free but contain in app purchases


Hard Time 2D




Rating: 4/5 |This game is great fun and creative


Platform: IOS, Android, PC/Steam
Category: Fighting, Prison, Adventure
Info: This game is about starting as a prisoner and having a sentence of from 50 days to up to 90. Whilst your sentence you can fight people, play sports and crazy things like kill people[/size]





Hard Time 3D




Rating: 3/5


Platform: PC
Category: Same as 2D
Info: Same as 2D but less freedom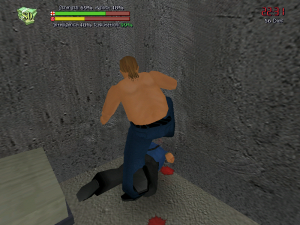 Wrestling Revolution 2D




Rating :4.5/5 | By far the best wrestling game ever almost better than the real WWE games and that says a lot


Platform: IOS, Android, PC,
Category: Fighting(duh)
Info: You create your own wrestler with their costume, gimmick and moves then start in wrestling school which is the worst brand but you fight your way and train your attributes: Popularity,Strength,Agility,Skill,Stamina and Toughness into getting into a contract for the better brands: Federation Online, Rising Sun Puroresu(JPW), All American Wrestling(WWE), United Kingdom Wrestling(TNA), Strong Style Wrestling(UFC), Super Lucha Libre(Lucha Underground), Hollywood and Maple Leaf Grappling(ROH) these are parodies of real brands. Anything can happen in this great game like wrestler deaths, having your clothes stolen and much much more.





Booking Revolution




Rating:3.5/5|This game is the rival to SVR's GM Mode


Platform:IOS, Android, PC/Mac
Category:Fighting, Management
Info:This game is similar to wrestling revolution but instead of wrestling you have to manage a brand. You have to book matches and in those matches you can choose to add scripts for dialogue. You can choose any match from dynamite matches to a 15 man sumo match and then you can wrestle as any of the wrestlers involved.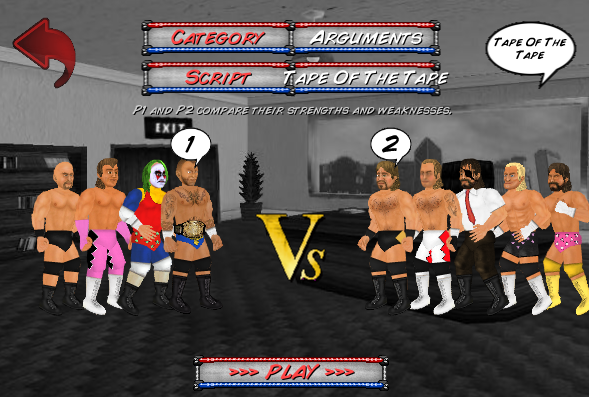 Wrestling Revolution 3D




Rating:5/5| combine wrestling revolution, booking and 3D and you get the best game


Platform:IOS, Android, PC/Mac
Category:Fighting,Management,3D
Info: Literally a combination of Wrestling Revolution and Booking Rev mixed with some new features and turned it into 3D put in

ONE

game. Not much needs to be said as it is just 3D version. By the way there is different 3D wrestling games exclusively for pc at mdickie.com like Wrestling Encore, Wrestling mpire, etc.





Popscene




Rating:3.5| Interestingly addictive game


Platform:IOS,Android,PC
Category:Music,Management
Info:This game is about starting in the beginning of the music industry at the bottom and then going to the top. The PC version is 3D but isn't very different to the mobile version so I won't bother reviewing it.you can add band members. And you have attributes: popularity, talent, writing and production I won't space explaining them so if you play the game you should start to understand. This game contains some of your favourite singers.



Super City
Rating:3/5
Platform:IOS,Android
Category:fighting,comics,heroes
Info:This game is about being a superhero or a villain or even a neutral character which are teams and you have to take control of the whole games map by beating the opposition. There's a lot of powers and costumes to choose from so it's super fun.





School Days




Rating 4.5


Platform:IOS, Android
Category:School, Fighting
Info:You choose your own character and if you have private(paid) version then you can edit how they look then start. Simply the game is about school and learning and you can fight and more.





Wrecked




Rating:2.5/5| in my opinion not great


Platform:IOS, Android, PC(3D)
Category: Survival
Info: In this game you arrive on an island where you don't know the language and you have to survive and learn about it. You can craft things like boats to go back to mainland. You can have relationships and children. This game also has a pc version which is 3D and it came first.





Sure Shot




Rating:1/5


Platform:IOS, PC
Category:8Bit,2D,Shooter
Info:You have to soldiers and you have to tap the directional button/side that each soldier corresponds to (right Soldier= right side/arrow) and that shoots a gun
[img]https://lh3.ggpht.com/GiKkxHIh3FwMCS0XzOzvk1Iwiq0x4jXQJzWSTN9uBWaNiJnYI2gq54hFZCF-bZsC4-U=h900[/img]
[img]


PC Exclusives




These are the games that you can get for free at MDickie.com





Popcorn




Rating:4/5


Category:movie
Info:very simple start as a director and you can buy actors to play in your movie. You have to improve your movies script etc. You can shoot scenes any way you want ANY.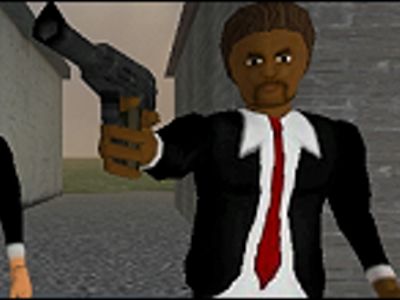 Under Development
Rating:3.5/5
Category:gaming,development
Info:This one is about making games similar to popscene and popcorn.



The You Testament
Rating:3/5
Category:religion,Christianity
Info:this is the controversial side of MDIckie where he makes a game about your character becoming a disciple of Jesus Christ.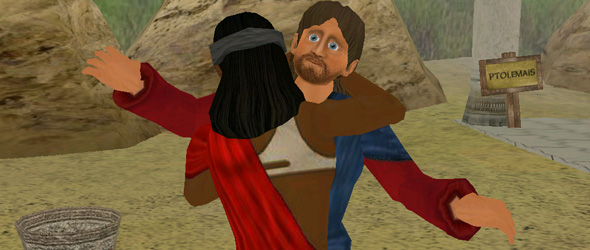 The Making Of A Prophet
Rating:-never played-Similar to The You Testament
Category:religion,Islam
Info:Like the previous one this is the Islam version of it as you follow the story.



Reach
Rating:4/5
Category:Boxing
Info:Similar to the wrestling games this game has a boxing twist



The Mdickie Show
Rating:3/5
Category:Fighting,Reality TV
Info:This game is about controlling whether a tv show is gonna be a good to show or bad two guests who have problems with each other will fight each other and if the good one wins then it's one step closer to a good to show and you get the rest.



World War Alpha
Rating:5/5
Category:War,Sci-FI
Info:A group of soldiers time travel to the past to beat people of history so that they can rule the future.





Games I Didn't Review


Wrestling and Booking Encore
Wrestling and Booking MPire
Wrestling and Booking Mpire Remix
Federation Online
Federation Booker
Clash Of The Titans
Big BumpZ
Grass Roots
Boxer's Story

In conclusion, A lot of Mats games base around Fighting. I hope these reviews help you choose which one of his games are good.